It was a hot afternoon in August. Athena (@athensbynite) mentioned on twitter that she was eating some toast with cheese and red pepper marmalade. Or chutney. Or whatever. Read on and decide.
Opa, I thought. Is there a recipe like that and I don't know it? What the hell? I asked Athena and hey presto she sent me the recipe in 3 tweets all together. It's that easy!
The proof is right here. I made the marmalade, I tried it, I loved it.
You will need
1 cup of pepper corns in all sorts of colours (red, black, green, white)
1 cup sugar (I used brown sugar but you can also use white)
1 1/2 cup of water
The juice from a medium to large tomato (peel and take away the seeds)
Method
In a medium pan, boil the water with the sugar and the peppercorns. Keep on boiling over a low flame until they go syrupy.
Stir all the time. OK you don't have to do this. But it's curiously satisfying to watch the swirling coloured peppercorns, kinda psychedelic.
After it's all syrupy add the tomato juice and keep on boiling until the mixture is quite thick.
Voila. It's ready. Pour in a jar, leave it to cool and store in the fridge.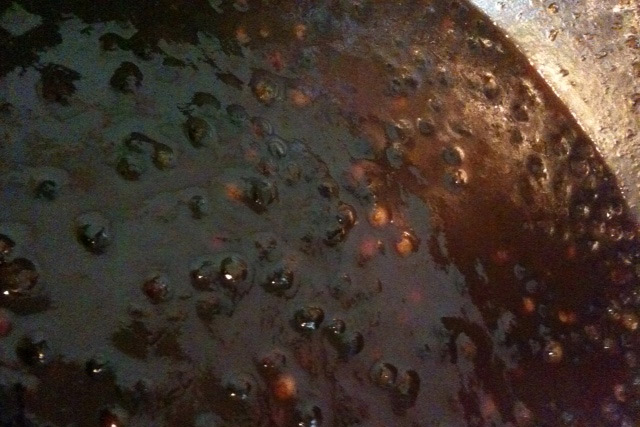 My alternative method
Well, I do love doing my own versions. So I kept half of the mixture above and added:
2 tablespoons of HP sauce
2 caramelised onions.
Here is how to caramelise the onions:
Cut into slices and saute in 2 tablespoons of olive oil. Once wilted thoroughly, add 2 tablespoons of sugar (brown or white, whatever you prefer) and let them get a brown color. Pour in 2 tablespoons of balsamic vinegar right at the end (they may steam – that's what you want).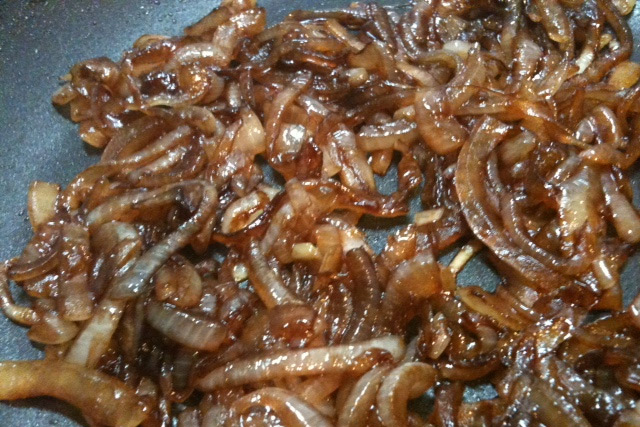 When they 're ready add them to the marmalade/ chutney/ thing.
So how do you eat this? Any way you like!
It goes great with
chops and BBQ stuff
soft cheeses
sour cheeses
as an addition to sauces for meat
Here is the proof.